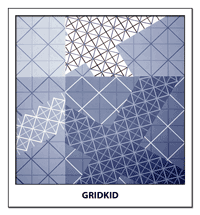 GRIDKID is a nickname given to me many years ago when one of my aunts made a teasing comment about me and my artwork. The nickname fit and stuck.
Over the years, my artwork has changed, but the grid is still an important element in my world.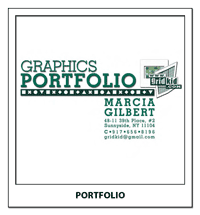 HIRE ME! I'm currently looking for work as a graphic artist: full-time, temporary, or freelance. My experience falls within a wide range of companies and clients: publishing, environmental, software, investor relations, law firms, and entertainment. I can work on-site or from my home office/studio.
A key point... I've never been fired!
Whether you need a designer, a production/layout artist, or someone with a can do/what if mindset and a sense of humor. Am comfortable asking questions, researching for answers, and troubleshooting.
I consider myself to be "bi-platform," comfortable with both Mac and PC platforms and have software expertise in InDesign, Photoshop, Illustrator, Quark, Word, Excel, and a bit of Dreamweaver.
Click on the Design Portfolio button above and look through samples of recent work (book covers, business cards, marketing projects, etc.).
Use the links below to check out/download my resume and portfolio or visit my LinkedIn profile for more details on my work history and experience. Contact me via email or cell if you have any opportunities, questions, suggestions.


GREEN has been my favorite color for as long as I can remember. Accidentally, it became an even greater obsession when I covered my office walls with all things green (keychains, miniature toys, tools, etc.).
Coinciding with my first thoughts about creating a web site, I expanded my collecting via the internet, incorporating color theory, song titles, etc.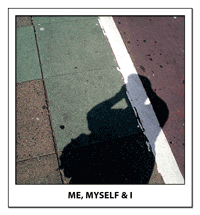 My name is MARCIA GILBERT and I live in Sunnyside, NY. I was born in Cleveland, OH and graduated with a BFA from Washington University in St. Louis, MO. While that makes me a born-and-bred Midwesterner, I've lived in NYC longer than anywhere else.
In the intervening years, I've made jewelry for Louise Nevelson... Received a Pollock Krasner grant... Written several papers on Synaesthesia... Typed manusucripts for James Patterson... Done a voiceover for Allen Flavors... Designed the logo for a publishing summit sponsored by HBGUSA... Currently writing/designing a book, "Women of Cubbyhole A to Z."